NEGOMBO, SRI LANKA
---
Negombo is a delightful resort only 20 minutes from the international airport from Colombo, the capital of Sri Lanka. Located on the west coast of the island, Negombo has its own beach but be careful of the strong under currents. The beach is not the best on the island, for that try the east coast of Sri Lanka. The wind however makes it an ideal location to go on one of the catamarans. You can see the boaters on shore offering tourists this oceanic thrill.
Being a tourist destination there are small supermarkets, tourist agencies, restaurants, tea shops, shops selling cricket T shirts and other curios, and gem shops along the main road. Sri Lanka is famous for its local blue sapphire, which is what is promoted most in the jewelry shops.
When it comes to dining you are spoilt for choice. International cuisine at Lord's with live music is popular, but if you want down to earth home-made cooking, then "Petit" may be a successful option. Want a coffee and cake – try La Dolce Vita next to the beach.
At night time you can enjoy taking a drink at Serendib's or Rodeo's. You will find that Negombo is much more active at night than during the day when it becomes too hot.
In Negombo town there is a Dutch fortress but it is unimpressive. It now serves as a jail. However a much more exciting experience is to attend the fish market. There is a large fish market from 3.30 am to 6.30 am, yes you need to get up real early, or a small fish market which is open later. This can be found by the Dutch fortress.
Getting around could not be easier as there are many tuktuk drivers in the area. They can act as tour guides also as they will want to show you the churches and Buddha statues in the area as well as offering their services for a more extensive tour around the island. Whilst Sri Lanka is 80% Buddhist, in Negombo the religion is strongly catholic. You also find many locals with Portuguese surnames such as Silva, Ferreira and Fernando.
Being so close to the airport, Negombo is an ideal first and last destination before exploring the rest  of the island. Highly recommendable is the elephant sanctuary at Pinnawela elephant orphanage, and visiting Galle where you can see one of the most well preserved true Dutch Fortresses in the world  with high class tourist shops within its grounds.  There are also tea plantations to visit as well as discovering some of the World Heritage Sites such as viewing the frescos at Sigiriya or the less impressive Temple of the Sacred Tooth Relic at Kandy. Use Negombo as your base and you won't be disappointed.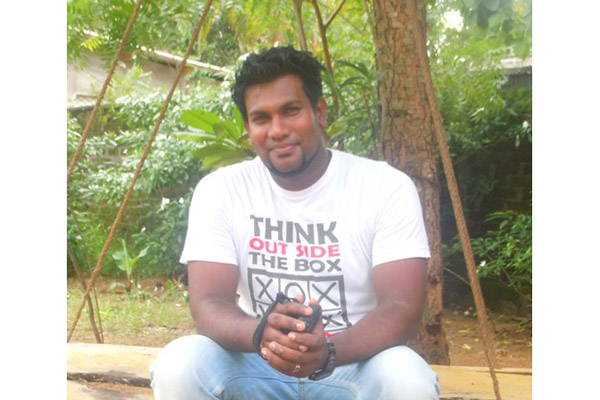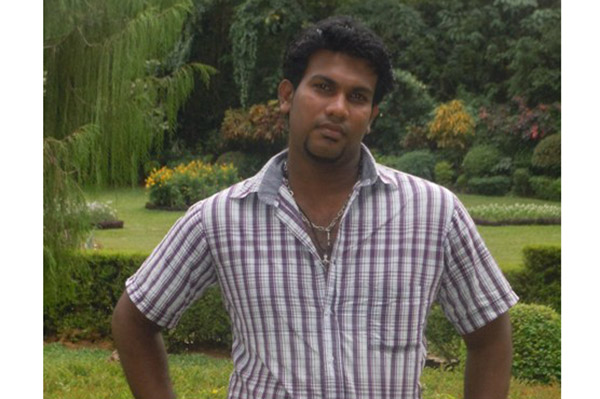 RISHAN
Negombo
Rishan is a trained chef. Having worked in the hospitality line for the last couple of years, Rishan is well versed in the concept of putting the guest first. Rishan will be available to advise you throughout your stay in Negombo, and accompany to wherever you wish. A hairy masculine guy, Rishan has a kind heart.
Rishan is back in Negombo having recently returned from working as a chef on a luxury yacht in the Maldives.
---
Rishan is 26 yrs old, is a social smoker and speaks Sinhalese and English.
Total cost for 1 full day (8 hours) with Rishan = deposit of US47.50 by paypal or major credit card (Visa, Mastercard, American Express) PLUS 7000 Sri Lankan rupees in cash to Rishan his services. Total approx. US95.
---
Testimonials:
"Rishan was great.  He was extremely courteous and polite."  Wesley, USA
To book one of the Holiday Houseboys please go to the enquiry form or send an email to holidayhouseboys@hotmail.com or send a whatsapp to +94-76-630 1069.